New Rule Would Ban Sale Of Assault Weapons To Those Under 25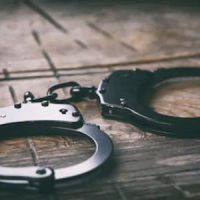 New evidence showing that the majority of mass shootings are committed by those under the age of 25 has some Florida rule making people think that they can create an arbitrary age restriction on the sale of these weapons. Under the new rule, which is nowhere close to passing yet, the sale of AR-15s and "semi-automatic" weapons would be restricted to those who are 25 and older. The evidence for this is based on brain studies that seem to indicate that those under 25 have yet to fully develop their brains or that the brain stops developing at a median age of 25.
In recent and related news, a federal judge recently ruled that it was unconstitutional to block the sale of weapons to those between the ages of 18 and 21. However, the decision was reached in the federal district of Virginia where it is unlikely to impact Florida legislators. It could create a situation, however, where the Supreme Court is required to take a case on whether or not specific law banning weapons based on age is permissible.
The facts 
The quality of the science concerning when our brains stop developing is currently being debated. There may be no single standard that applies to all individuals and an attempt to create one may be misguided. That being said, brains do develop and those who are younger tend not to have fully developed brains. On the other hand, our brains start degrading once we reach a certain age which could create a situation where those over a certain age could potentially be prohibited from owning or purchasing weapons.
In other words, a rule like this would open up a can of legal worms that would be potentially difficult to close and result in the erosion of gun rights for everyone. At least, that's what the gun rights crowd is saying on the matter. Those who are more concerned with stopping mass shootings believe that restricting access to semi-automatic weapons would reduce or eliminate the vast majority of spree shootings in the U.S.
SCOTUS decision impacts ruling 
The ruling to strike down the age limit on guns was based on a policy change imposed by the Supreme Court. In the past, legislatures were allowed to consider the public interest when passing laws to restrict constitutional rights. Today, courts are required to determine whether or not the new bill is consistent with the tradition of gun rights in America. The new standard would make it very difficult to pass any law that changes gun rights in America. Under the provision, the public would have no right to lobby against gun violence even if people were shooting up schools on a daily basis because the new rule would always be at odds with precedent.
Talk to a Tallahassee Criminal Defense Attorney Today 
Luke Newman, P.A. represents the interests of Florida residents who have been charged with federal and state weapons violations. Call a Tallahassee criminal lawyer at our office today to schedule an appointment and we can begin preparing your defense immediately.
Sources:
congress.gov/bill/118th-congress/senate-bill/25/text
apnews.com/article/handgun-law-young-adults-unconstitutional-7428370490abe5f90a5fcf8aad7a4020